Planning and Management Faculty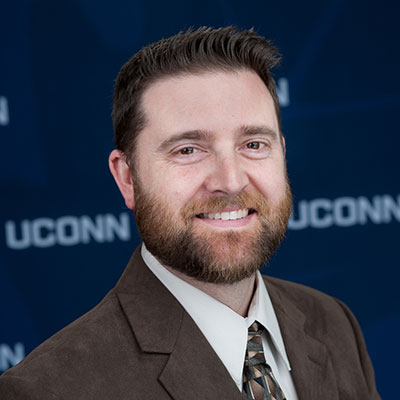 Dr. Chadwick Rittenhouse, Assistant Research Professor in the Department of Natural Resources and the Environment
chadwick.rittenhouse@uconn.edu
Dr. Chadwick Rittenhouse is an Assistant Research Professor in the Department of Natural Resources and the Environment at UConn's College of Agriculture, Health and Natural Resources (CAHNR) and Coordinator of UConn's Sustainable Environmental Planning and Management Online Graduate Certificate. He is also a Faculty Affiliate of the Wildlife and Fisheries Conservation Center and the Center for Environmental Sciences and Engineering at UConn. Dr. Rittenhouse is a Leadership Institute Fellow of The Wildlife Society. Dr. Rittenhouse earned a Ph.D. and an M.S. in Wildlife Science at the University of Missouri – Columbia, and a B.S. in Wildlife Ecology and a Degree Certificate in Environmental Studies at the University of Wisconsin – Madison. Prior to joining the faculty at UConn, Dr. Rittenhouse worked as a Post-doctoral Research Associate at the University of Wisconsin – Madison. His research addresses the ecology, management, and conservation of forested landscapes.
Courses taught: NRE 5200 Sustainable Natural Resources Management, NRE 5205 Decision Methods in Natural Resources and the Environment, NRE 5210 Communications for Environmental Decision Makers, NRE 5220 Environmental Planning for Sustainable Communities and Regions.
---
Dr. Thomas H. Meyer, associate professor in the Department of Natural Resources and the Environment
thomas.meyer@uconn.edu

Dr. Thomas H. Meyer is an associate professor in the Department of Natural Resources and the Environment at UConn's College of Agriculture, Health and Natural Resources (CAHNR). Dr. Meyer is a member of the American Society of Civil Engineers, American Association for Geodetic Surveying (Fellow and Director), and the American Geophysical Union. He is a past president (2006-2007) of the Geomatics Society of New England (was the New England Section ACSM) and a member of the editorial board of the Journal of Surveying Engineering.Dr. Meyer earned his Ph.D. from Texas A&M University (College Station, 1998) where he was a research associate in the Mapping Sciences Laboratory. During his tenure at UConn, he has taught geomatics courses in geographic information science, geodesy, digital terrain modeling, global navigation satellite system surveying at the graduate and undergraduate levels. Dr. Meyer has authored an undergraduate-level geodesy textbook, numerous peer-reviewed papers about surveying and mapping, and teaches professional education seminars for surveyors throughout New England and the United States.
Courses taught: NRE 5585 Geospatial Data Processing Techniques.
---
Environmental Law Faculty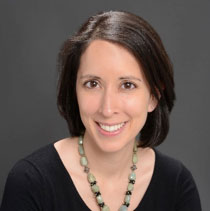 Sara C. Bronin
Sara C. Bronin (formerly Galvan) is a Mexican-American architect and attorney whose scholarly research focuses on property, land use, historic preservation, green building, and renewable energy law. As Gallivan Chair, she organizes annual public conferences and speaks frequently in the United States and internationally. She has been elected to membership in the American Law Institute, and she is the lead author of the land use and servitudes volumes of the forthcoming Fourth Restatement of Property. In addition to her teaching responsibilities, she serves as faculty director for the Law School's Center for Energy & Environmental Law. Professor Bronin is a past chair of the State & Local Government Section of the American Association of Law Schools, and she has chaired several Law School committees (including the Academic Plan Committee). While at UConn, she has also been selected to be a Distinguished Energy Law Scholar at Vermont Law School and a Visiting Professor of Renewable Energy Law at the University of St. Gallen Switzerland).
Courses taught: LAW 7784 Historic Preservation Law and Public Policy; LAW 7721 Land Use.
---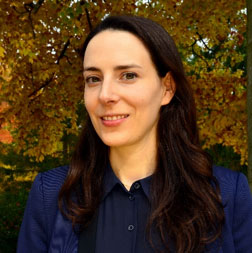 Mathilde Cohen
Mathilde Cohen works in the fields of jurisprudence, comparative law, constitutional law, food law, and gender and law. Her work is cross-disciplinary, spanning a variety of subjects, including deliberative democracy, judicial decision-making, and the gendering and racialization of food. Much of Professor Cohen's published work has focused on the way in which courts of last resort, domestic or international, make and justify their decisions. This research has been supported with a grant from Droit et Justice, the French Ministry of Justice's research unit. In 2015, she received the Hessel Yntema Prize from the American Society of Comparative Law for the "most outstanding" article by a scholar under 40 appearing in the previous year's volume of the American Journal of Comparative Law.
Courses taught: LAW 7842 Food Law and Policy.
---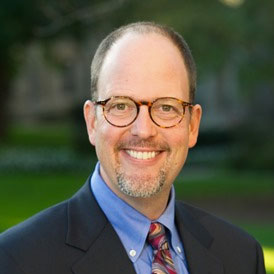 Joseph MacDougald, J.D.
Joseph A. MacDougald, professor-in-residence, Strasser fellow in environmental law, is the executive director of UConn Law's Center for Energy & Environmental Law (CEEL), the director of the LLM in Energy & Environmental Law, and the faculty advisor to the Energy & Environmental Law Society. Professor MacDougald teaches and researches many aspects of environmental and energy law with a primary emphasis on climate change and its interaction with different levels of government. As an Executive Board member and director of applied research at the Connecticut Institute for Resilience and Climate Adaptation, he has helped guide research projects exploring policy responses to sea level rise at a state and municipal level. He has published works and given presentations on topics ranging from resilience policy and national security, sea level rise, climate change and insurance, the Clean Air Act and automobile emissions, and President Theodore Roosevelt's environmental legacy.
Courses taught: LAW 7568 Climate Law; LAW 7650 Environmental Law, LAW 7812 Energy Regulation and Policy.
---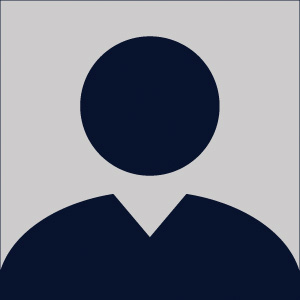 Kirt Mayland
Kirt Mayland is the President of Reservoir Road Holdings, a renewable energy development and consulting firm.  He was formerly the business development director and in-house counsel at Barron Partners and Soltas Energy, and in-house counsel at Penn Energy Trust and Penn Energy Renewables.  Prior to his time at Penn, Mr. Mayland was an environmental attorney at Trout Unlimited and also the founder and Director of its Eastern Water Project. He has also worked at Sidley, Austin Brown & Wood and Morgan, Lewis & Bockius .  He graduated from Dartmouth College in 1994, was a Fulbright Scholar in Monterrey, Mexico where he received a Masters in Finance, from the Instituto Tecnologico de Estudios Superiores, received a JD from the University of Connecticut, where he was a member of the Connecticut Law Review, and received an LLM in Environmental Law from Vermont Law School.
Courses taught: LAW 7806 Renewable Energy Law; LAW 7721 Land Use.
---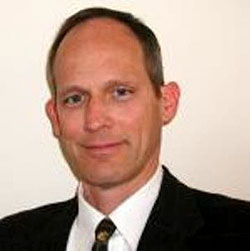 Richard Parker
Richard Parker teaches and writes in the fields of environmental law, international environmental law, and administrative law. His scholarship focuses on strengthening domestic and trans-national governance in a variety of policy contexts ranging from energy, climate and ocean management to domestic health, safety and environmental regulation. Professor Parker is also one the nation's leading practitioners of negotiated rulemaking, a multi-stakeholder collaborative process for developing major rules on complex and difficult issues of public policy. Prof. Parker served as co-chair of the American Bar Association Administrative Law Section's Committee on Environment and Natural Resources and chair of the Section's Committee on Collaborative Governance.
Courses taught: LAW 7600 Administrative Law; LAW 7805 International Environmental Law.
---
Geographic Information Systems Faculty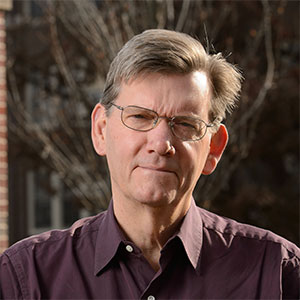 Ken Foote, Professor and Head of the Department of Geography
ken.foote@uconn.edu
Ken Foote has been involved in GIScience for over three decades at the University of Texas at Austin, University of Colorado Boulder, and now at the University of Connecticut. He has served as president of both the American Association of Geographers and the National Council for Geographic Education. His current research involves cartographic and data visualization, including WebGIS and multimedia cartography. He is head of the Geography Department at UConn.
Courses taught: GEOG 5500 Fundamentals of GIS.
---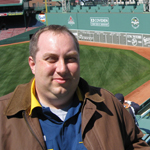 Richard Mrozinski, GIS Certificate Program Coordinator
mrozinski@uconn.edu
Rich Mrozinski has been teaching GIS courses at the University of Connecticut since fall 1998. Rich undertook his graduate studies at the University of Connecticut, where he actually earned the GIS Certificate in 1997. At UConn, Rich currently teaches GEOG 2500 – Introduction to GIS and GEOG 5510 – Applications Issues in GIS, along with managing the two computer labs and various computer resources in the Geography Department. Rich also serves as the site license administrator for the GIS software license between UConn and Esri. In Rich's free time he enjoys fishing and woodworking.
Courses taught: GEOG 5510 Application Issues of GIS.